Mens Hair Replacement Training
This professional course teaches students how to fit a hair replacement system to address a bald area on a male client.

The men's hair replacement course is ideal for barbers and hairdressers dealing with male clients. The instructive course demonstrates how to restore hair in the crown and recession head sections in men suffering from male pattern baldness.
Creating a template for a men's hair replacement system

Customizing a hair replacement system to fit an area of hair loss

Colour matching the client's natural hair with the replacement hair system

How to conduct a consultation

The correct way to apply a hair replacement system

Client aftercare tips

The procedure for proper hair replacement removal

Cleaning the scalp and hair replacing system after removal

Scalp preparation for re-application of the hair replacement

Advising clients on maintenance appointments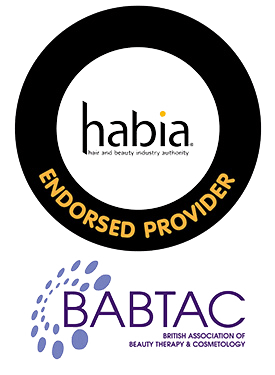 Course Accreditation: Habia CPD approved
Duration: 1-day course without a model, 2-day course with a model. (This course can be taken in 1 day with a model as an extended day course, ideal for those traveling from a distance.)
Time: 10:30am – 4:00pm
Material: Kit Included
Cost: £1200 (one to one) £1000 (2 students)
Finance available (ask us about finance for the course)

Mens Hair Replacement training
Men can become just as distressed as women over their hair loss. It is usually expected that a man will find it quite easy to shave off the remaining hair. There is, however, a significant percentage of men who are not comfortable being wholly bald and cherish hair on their heads.
Today, there are myriads of solutions from diverse companies all claiming to be the best when you think of alopecia, hair thinning and hair loss. Men in this situation will test and try different formulas to settle on the best solution for their hair loss. Some of the methods force the clients to go through painful surgeries for hair restoration. Other methods will require the patient to live on medication with possible long-term ramifications of their overall health.

HOHR offers a more effective solution for men suffering from hair loss. Our patent technology allows us to design an undetectable hair system resembling your natural hair. The hair in line with the remaining hair goes noticeable from sight or even touch.
The hair design is made to feel and look likes the natural hair, allowing the men to feel confident with a full head of hair.