Frontal Integration System Training
The frontal integration-training course teaches the fitting of a lace frontal hair piece for female clientele who are suffering from frontal fibrosis alopecia or traction alopecia.
This hair piece covers the frontal, recession down to temple and crown areas of a client's head. The lace frontal is integrated into the client's existing hair around the back and hair extensions can be added if needed. Clients can wear their hair off their face and can change their parting on a daily basis. This hair piece will give clients a natural looking hairline. The lace frontal hair system comes in silk base or lace base and done properly is customised to fit each individual client.
Course Content
This hair system covers the front of the head, including the recession, the temple and the entire and partial crown areas. This is an excellent system as clients can style their hair however they want by parting it at different sections. As a result, it gives the client a hairline that looks completely natural. The hair system mostly is available in lace or silk bases which are customised to suit each person's needs.
How to make a template for the frontal system

How to fit a frontal system

How to position and mark the placement area for the hair system

How to add hair extensions

How to correctly apply and remove the frontal system

How to tailor a frontal system for any female client

How to successfully apply tape or glue

The suppliers of frontal systems.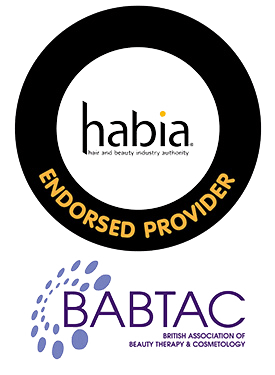 Course Accreditation: Habia CPD approved
Course Delivery: Practical & theory
Duration: 1 day course (flexible dates available)
Time: 10:30am – 4:00pm
Material: Kit included
Cost: £600 (one to one) £450 each(2 or more students)

Finance available (ask us about finance for the course)

Female Frontal Integration systems
The frontal integration is aimed at helping women who suffer from traction alopecia or frontal fibrosis alopecia. This hair system is primarily to give women the illusion of a natural hairline where hair is missing.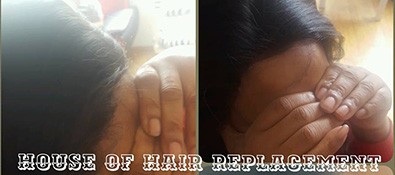 This is a fantastic option for females who are completely bald in the frontal to temple regions of the head. The hair system is made out of French or Swiss lace and is customised to the hair line and is attached in different ways to a client's requirements. The final result displays hair growing from the scalp which is undetectable.