Volumizer Integration System Training
This course teaches the very popular Volumizer Integration System where a net acts as a foundation and the clients hair is integrated through the net then beaded.
Human hair is added to the mesh along with silk or lace base hairpieces in areas of hair loss to give your female clients their crowning glory. This system is suitable for clientele with 50% to 70% of hair loss.
Course content
The course is suitable for hairdressers and hair salon technicians. In addition, it is ideal for hair professionals and hair extension technicians who have cutting skills to enable them to offer a professional service.
How to customize a Volumizer System from scratch for a female client's area of hair loss.

Preparing a client's existing hair prior to Volumizer hair replacement system

Colour-matching natural hair for the hair replacement system

How to carry out a consultation

Applying a hair replacement system: using tape, beads and hair system bonding agents.

Blending Volumizer system with client's natural hair

Advice about client's aftercare

How to maintain and remove the system correctly

Conducting re-alignment on the volumizer system

Guiding clients on maintenance appointments and other costs

Identify the need for a volumizer hair replacement system

Supplier details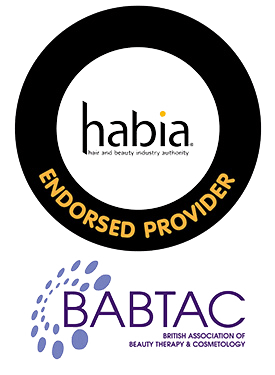 Course Accreditation: Habia CPD approved
Course Delivery: Practical & Theory
Duration: 2 days (flexible dates available)
Time: 10:30am – 5:00pm
Material: Kit included
Cost: £1250 (one to one) or £1000 each (2 or more students)
Finance available (ask us about finance for the course)

Volumizer Integration System
Having been around for over 20 years, this hair system has become very well known. It has also been featured on several TV programs. The system is also known as Intralace, Integrated enhancer system, Mesh integration system, and the Kinsey system.

In the Volumizer Integration System, a mesh net acts as a foundation. It then uses human hair together with silk or lace base hairpieces in areas of hair loss to give you back your crowning glory.